2RaceWithMe combines physical exercise, virtual touring, and presence of family in one unique and inexpensive product.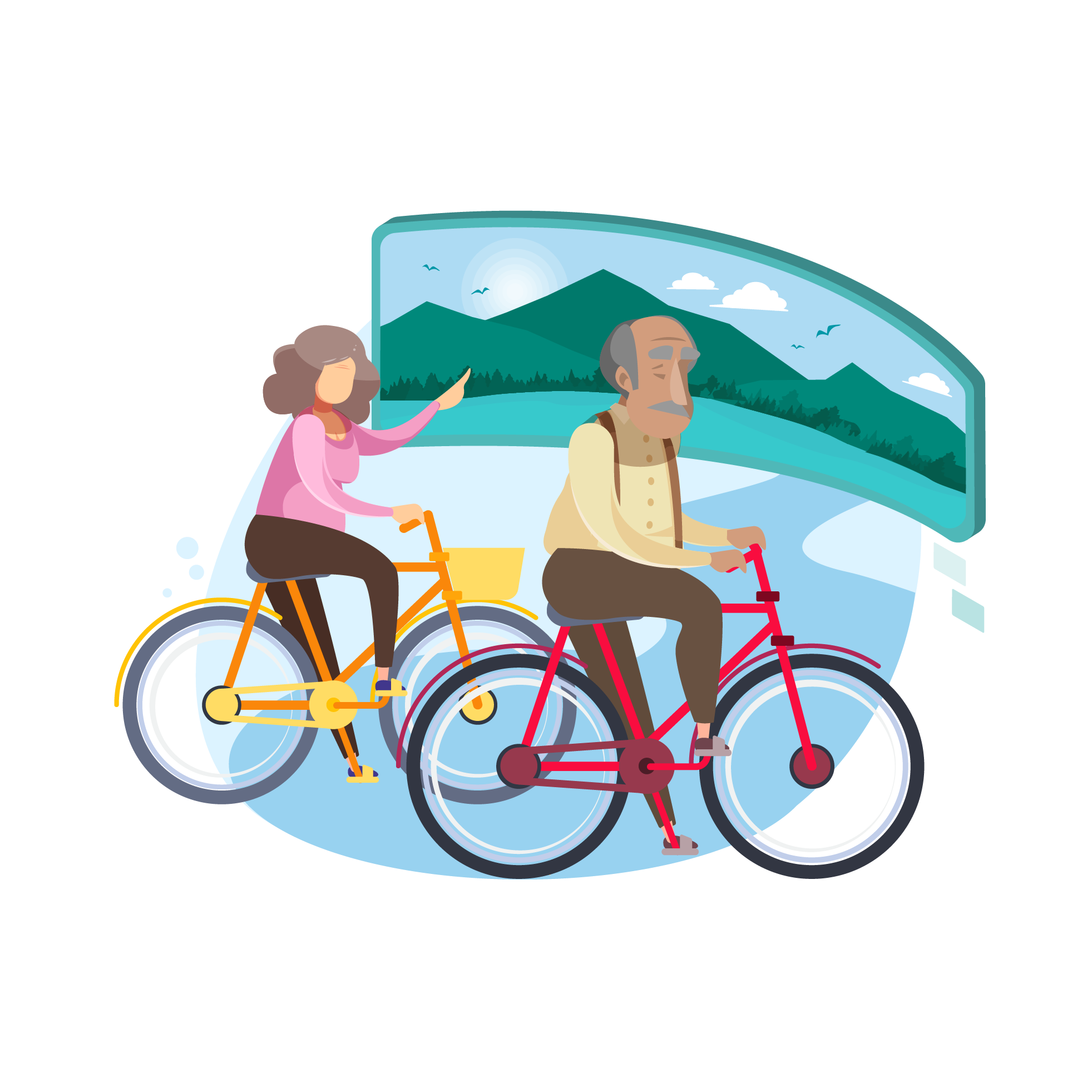 2RaceWithMe promotes physical exercise and encourages social interaction, providing families/caregivers a new way to connect with loved ones, and to encourage them to be more active.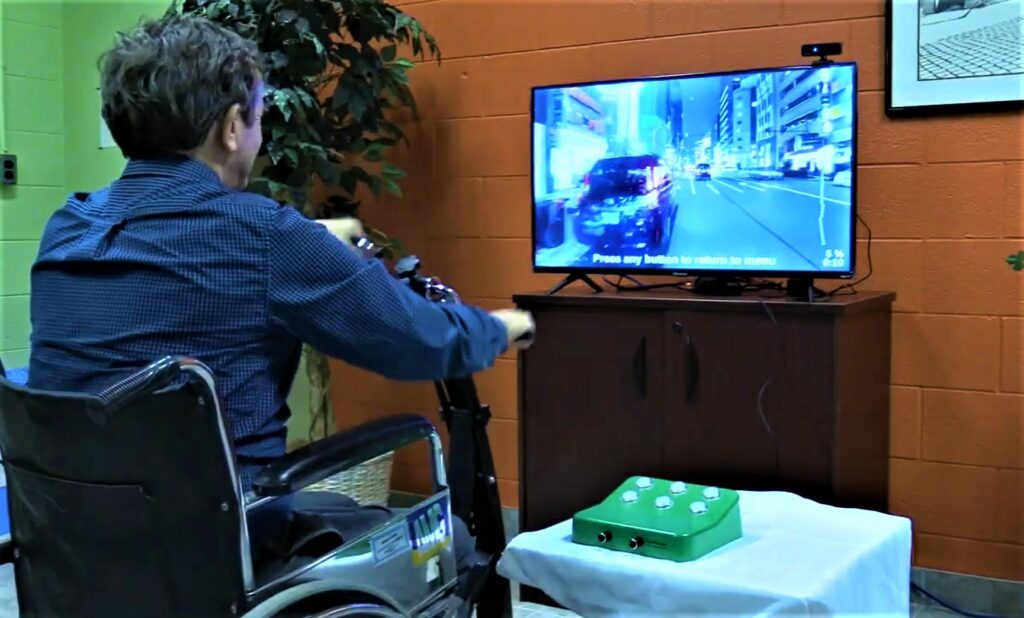 With 2RaceWithMe, users pedal over almost 200 scenic video courses and the faster they pedal the faster they move, with the video only playing if they keep pedaling. At the end of each video residents can see how far they pedaled. Family members receive a text message when their loved one is pedaling and can click on the link to videoconference with the resident while he or she is pedaling.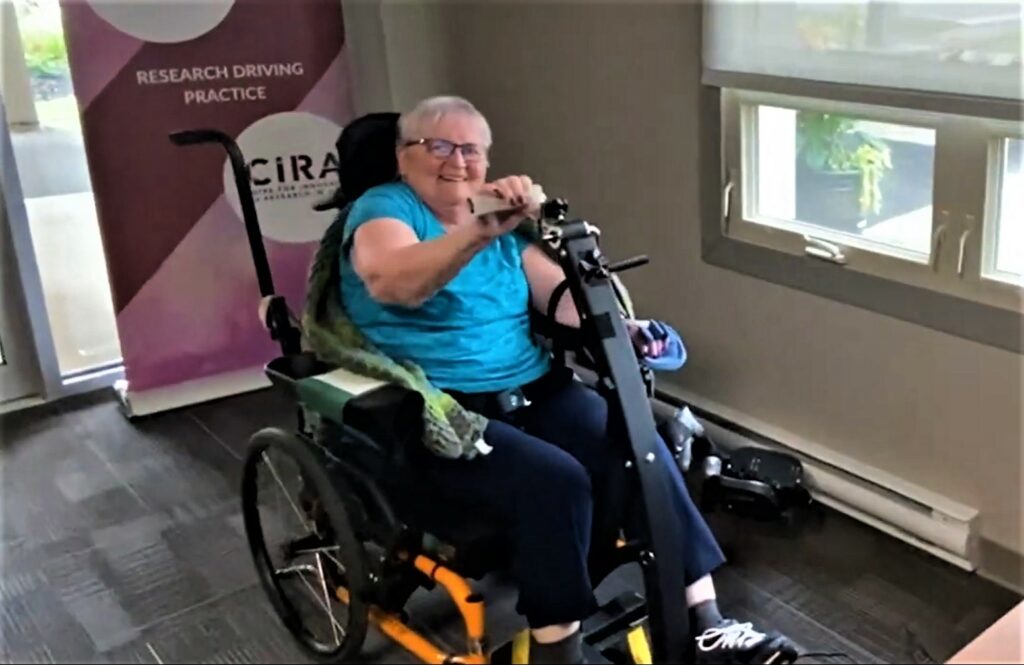 It's a Game changer! The video at 2racewithme.com shows 2RaceWithMe being used for rehabilitation, exercise, and virtual touring. With hand and foot pedals it can be used by people who are in wheelchairs as well as people who are ambulatory.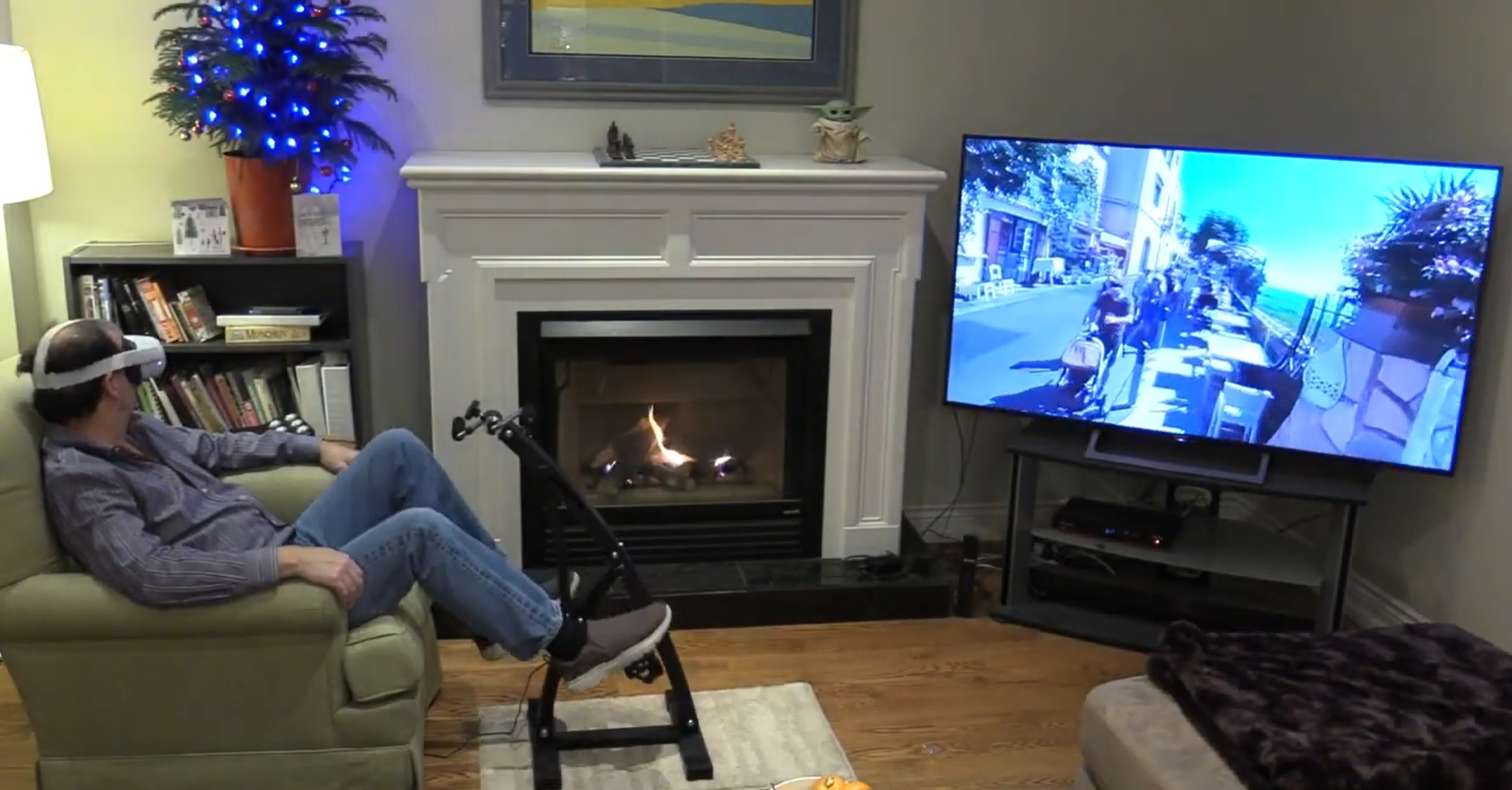 The simple push button selection of videos makes it easy to use, in spite of physical or cognitive impairment. Opportunistic videoconferencing provides social interaction. Every time residents use the bike there is a chance to talk to family if available. They have plenty to do biking over scenic courses, but a video conference with family can be a wonderful surprise.
2RaceWithMe is a much-needed tool to bring physical and cognitive engagement to those living with dementia. As an AGE-WELL supported project, we are extremely enthusiastic about the potential of 2RaceWithMe. Best of all, it's fun!
Dr. Michael Chrostowski, PhD
Business Development & Industry Relations Manager AGE-WELL Network of Centres of Excellence
2RaceWithMe is a new solution that has the elegance and simplicity needed to be successful in dementia and technology space. The team has done an outstanding job in understanding the needs of their users and developing a solution that is engaging and meaningful to these individuals.
Dr. Alex Mihailidis, PhD, PEng
Scientific Director
AGE-WELL Network of Centres of Excellence